Function allocation has typically been treated in such a superficial manner that some might resonate to the Dekker & Woods (2002) assertion that we should abandon it. However, function allocation is critical within design and development of modern, socio-technical systems. Various parts of a socio-technical system inevitably provide functional capabilities.  In any sort of comprehensive design strategy, we will need to assign those functions explicitly.
Challenger et al (2013) offer a perspective on function allocation that is well in advance of the usual fare. They argue that we need to take a systems approach (which they also characterize as a macro-ergonomic approach) to function allocation. They contrast their systems strategy with the common task-centered, micro-ergonomic strategy in which specific tasks are allocated to either humans or to machines based on relative capabilities (humans are better at – machines are better at).  They also contrast their systems strategy with the techno-centric strategy that capitalizes on technological functionality while it limits the role for untrustworthy human capabilities. Sometimes system designers do not employ any explicit strategy; they allow functional allocations to emerge unsystematically, and seemingly by default, out of other design and development activities. However, these task-centered, techno-centric, and default strategies do not take account of wider workflow, social, or organisational issues.
Challenger et al (2013) argue that new systems should not be designed merely to take advantage of technological developments but rather, should be designed to accommodate the needs of an organisation and its workers. This requires a systematic and explicit effort to identify and implement the requisite functionality in a way that will satisfy those needs. Because changes to one part of complex system are likely to impact other parts, design efforts need to take a systems perspective by taking into account the full range of relevant workflow, social and organisational factors.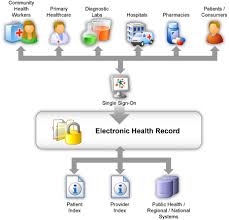 Challenger et al (2013) give substance to their argument by reference to two healthcare information systems where functions were assigned by technologists with only superficial attention to the work processes and constraints. The problems experienced in use of these systems resulted primarily from the failure to adopt a systems approach in design and implementation. A techno-centric mindset, fortified by a political agenda that took the benefits of wholesale computerization for granted, encouraged neglect of the workflow, social, and organisational demands of healthcare work. Obvious functionality was assigned by default and subtle but critical functionality was ignored.  Healthcare practitioners had little meaningful impact on system design.
Towards the end of their paper, Challenger et al (2013) summarize their systems (macro-ergonomic) strategy. For function allocation to be successful, it needs to be addressed early and explicitly in systems design. It should involve a multidisciplinary team that incorporates the differing knowledge, expertise and perspectives of the full range of stakeholders (workers, managers, designers, strategists, clients) so that allocation decisions will be able to take account of the multiple, interrelated factors that comprise the system (social, organisational, technical, political, regulatory). In support of function allocation, we need to rely on well-established, rapid, and economical methods such as Rapid Application Development, story-boarding, and scenario planning.
If you are concerned with system design, you need to be concerned with function allocation, and this paper offers something exceptional for the challenge. If you are involved in designing information systems for healthcare, this paper offers added value. The merits of healthcare information systems are often addressed in LinkedIn healthcare groups. The discussions can become heated, with administrators and technologists singing the praises of computerised information systems and healthcare professionals pointing out their deficiencies. Many of the discussants exude considerable confidence that they understand the problems and know what to do about them. The solution from the technological and administrative perspectives is for healthcare professionals to shape up and adapt. The solution from the perspective of healthcare professionals is to throw these systems out and let them, the healthcare professionals, design new ones.
To my mind, nothing in these discussions points to a viable way ahead. No one, it seems, wants to approach this problem from a systems perspective. In contrast, Challenger et al (2013) are concise and articulate in outlining a way ahead, one that if understood within the healthcare professions, would provide the foundation for the development of effective information systems that support the work of healthcare professionals and that satisfy administrative needs.
References
Challenger, Rose; Clegg, Chris W. & Shepherd, Craig (2013). Function allocation in complex systems: reframing an old problem, Ergonomics, 56:7, 1051-1069, DOI: 10.1080/00140139.2013.790482
Dekker, SWA & Woods, DD (2002). MABA-MABA or Abracadabra? Progress on human-automation co-ordination. Cogn Tech Work 4:240–244.